Company Profile
Zhejiang Sanle Plastic Co., Ltd is a leading OEM/ODM supplier of customized plastic containers for world-leading multinationals. We make customized items for various industries, and we don't have customers, only clients – list that includes Nestle, Clinique, Estee Lauder, Shisedo, Abbot Laboratories, and Quiznos, among many others.Why? Because Sanle Plastics boasts advanced design, development, and manufacturing to match any industry peer worldwide.
We deliver packaging solutions and results, doing so with fast, exceptional service that never fails to be polite, friendly and sincere. Sanle Plastics exclusively uses recyclable and safety plastics for all our products, either PET, HDPE, PVC, LDPE, PP or PS.
Items generally fall into one of three broad categories, the first of which is containers including bottles, jars, boxes, jugs and vials. Secondly is closures, which may be dispensing or non-dispensing, sprayers, droppers or pumps. Lastly is accessories, a group spanning such diverse items as faucets, bottle openers, measuring cups and funnels among others. Sanle Plastics manufacturing capacity is millions of pieces per month of any item you may require.
With excellent in-house design, R&D, and testing Sanle Plastics can customize your product for function, style, or coloration including decoration, labeling and printing. Along with clients and independently, we conduct extensive market research and testing to ensure each item is what the end-user actually wants and needs. Not that it takes long or requires a big commitment from you though, as we offer fast lead times and free samples.
Sanle Plastics began nearly a quarter century ago through the commitment of two people to each other, husband and wife Diping Wu and MayaYu. The company has consequently grown step by step over the past 26 years through similarly deep commitments – one by one – to both clients and staff.This solid foundation, built daily through an unwavering ethos, is the basis for our rapid growth since it consistently wins us greater trust and more business. Precisely because of the deep commitments we make toclients and to building a business future with them, they are selected by us just as carefully as they choose their suppliers. That said, we're looking to add to our fine roster and would therefore like a chance to speak directly with you. You'll be glad you did.
Sanle Plastics – the sincere plastic people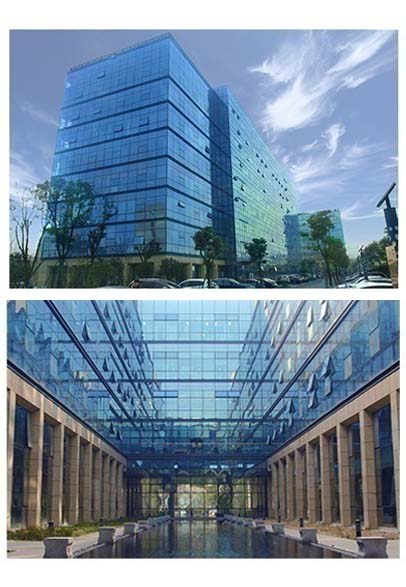 Our story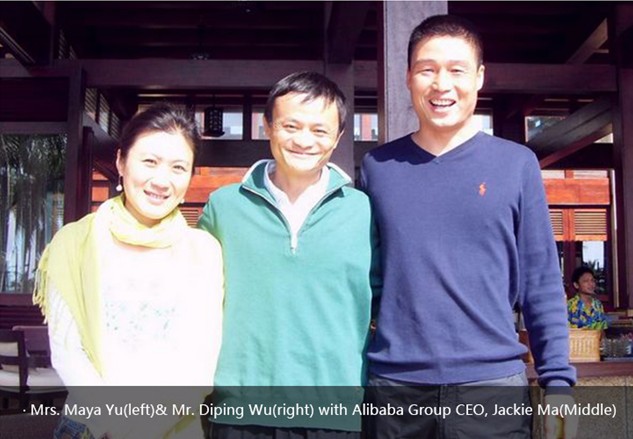 Sanle Plastics was established on firm principles pre-existing in founders Diping Wu and Maya Yu. At first it was those two alone doing all work them selves, but soon after working as the hands-on bosses they still are today despite having grown a large company. Order by order, challenge by challenge, and client by client we now stand among the finest all-around plastic product manufacturing firms worldwide.
Attention to detail, however, is but one of many compelling reasons for that success. Attention to the true needs and desires of both clients and actual end-users is another. Through comprehensive market research, close work with staff at client corporations and thorough testing, we at Sanle Plastics simultaneously apply unwavering focus and the ability to stand back from our projects for objective reflection.
Staying true to one's passions, personality and integrity is key in both Diping's story and the company's. It has led him on a winding yet now clear path dedicated to comprehensive plastic product development. With the entire team at Sanle Plastics he strives toward an increasingly environmentally-friendly future, including increased use of plant-based raw materials. That focus and sincerity of purpose not only gets results but builds trust – among buyers, staff, suppliers, and all stakeholders. That fact that we have all-around "buy-in" is, moreover, the key reason for our on-going and ever-increasing success.
A prominent Japanese client came to Sanle Plastics seeking a better design and consistency for specialized consumer bottles with a spray cap for oils. Their firm was purchasing such items from companies in Italy and Canada who were achieving a manufacturing pass rate of 76% or less to properly meet the end-user' requirements. Needing only 50 days, dedicated 3Plastics R&D and engineering staff were able to improve the product and production processes such that final quality was vastly improved. Soon after, to the amazement of our new buyer, our batch pass rate exceeded 95%.
To really give our partners and their customers what they need, though, requires true lasting commitment, and for each and every Sanle Plastics staff member a promise made is a promise kept. We take to heart the expression "actions speak louder than words" and for us that applies across the board whether a deadline, a price, or a standard of quality or service. Here at Sanle Plastics we in fact have a slogan that may sound funny at first yet is absolutely true, referring to ourselves as "The Sincere Plastic People."
In less than 25 years, Sanle Plastics has grown from nothing to $75 million in annual sales to some of the world's most trusted consumer brands – Nestle, Clinique, Estee Lauder, Disney, Shisedo, Abbot Laboratories, and Quiznos among them. We've worked hard to get here and stand proud of our achievements, yet also realize that business (like life perhaps) is a matter of "what have you done for me lately" more than what we have previously done. We're ever mindful that a reputation can diminish far faster than it can be built and already mindful of what you, our next valued client,think of us. Welcome.
Sanle Plastics – "injecting life into your business."