Where to buy spray bottles for COVID 19?
Sanle – Senior Spray bottle manufacturer since 2003
With the outbreak of COVID-19, washing hands and wearing masks have become effective ways to prevent the COVID-19. A series of changes have taken place in people's life,especially the demand for products with new requirements, such as disinfection products, disinfectant water, alcohol, hand sanitizer, etc. The demand of the products is also increasing,so the demand for high-quality packaging and diversified packaging has also increased with their increase.
Sanle, which is a trigger spray bottle manufacturer, committed to packaging high-quality plastic spray bottles, adhering to the purpose of providing customers with high-quality products from the perspective of customer needs. 
We provide a variety of plastic packaging spay bottles, of course, hand sanitizer bottles and disinfection water bottles are also within the scope. In addition, we can also provide customized services, according to customer needs, including the customization of the product itself,  as well as the existing product printing color and packaging customization.
Types of plastic spray bottles for disinfectant and hand sanitizer

5. Spray bottle
When used to contain disinfectant and hand sanitizer, the raw materials of the product need to consider the alcohol resistance and the hardness of the raw materials, especially the hand sanitizer bottle used for extrusion. The flexibility of the material is also an important factor that must be considered. Both LDPE and PET can be used as optional materials
Types of Trigger and sprayers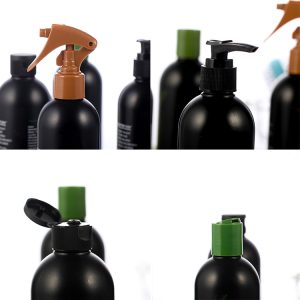 1. Spray
2. Trigger spray
3. Twist cap
4. Flip top lid
5. Disc lid
6. Screw lid
Usually Trigger spray are used to match large-capacity bottles.,such as 500ml,750ml ,1000ml
There are many types of sprayers which can meet various capacity bottles, and can also be matched with full cover and half cover according to customer requirements
Regarding the daily chemical industry and industry, we have also produced many products to match the needs of our customers for these products.
Customize color for spray bottles
If the customer needs, we can also customize the color, printing and outer packaging according to the customer's requirements. Commonly used printing includes: silk screen, heat transfer, hot stamping, pad printing, water transfer and label, shrink film, and outer packaging. Currently we do Most is carton packaging, and some customers will also request blister packaging.
Silk Screen Printing
​
Our printing department can decorate round, flat and flat-oval bottles and offer multi-pass printing of several colours to very tight tolerances, using both conventional and UV printing technology. Silkscreen offers bright, firm colours for striking designs.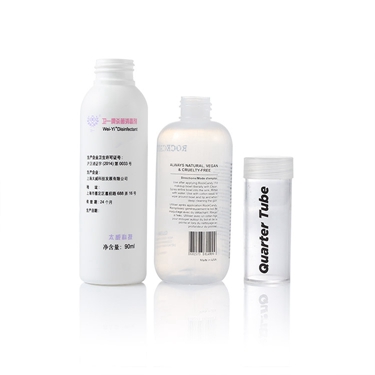 Labeling
Sanle Plastics, as a spray bottle manufacturer, has the label paste machine. Can offers pressure-sensitive, roll-fed, orientated labeling in all different sizes. Equipment is engineered to ensure a high degree of accuracy and repeatability of label placement, including spot labels, base labels on jars and wraparound labels on bottles and tubes.
How to customize your spray bottles
At the same time, we can also provide product design services. According to the initial simple drawings or ideas of the guests, we have a dedicated design department and mold workshop, which can finally realize the design of the guests. The general process is:
1.  The customers will give us a simple artwork or idea, and explain the purpose
2. According to the customer's request, we will issue a drawing to confirm the details to the customer
3. After the drawing is confirmed, a 3D sample will be issued to further confirm whether it needs to be modified and adjusted
4. Start to open the mold, and confirm the mold sample
5. Confirm mold samples and start mass production
Related products